https://pbs.twimg.com/media/DUO4CKhWAAAzxhm.jpg
Belgian international fullback Ritchie de Laetbegan his professional career at Royal Antwerp in his native Belgium before he signed for Stoke City in the English league in 2007. De Laethas won one trophy during his time at Royal Antwerp. Stoke City paid an initial fee of £100,000 to sign Ritchie de Laetfrom Royal Antwerp at the end of his first spell at the club. He was handed a three-year contract when he signed for the Potters on August 17, 2007.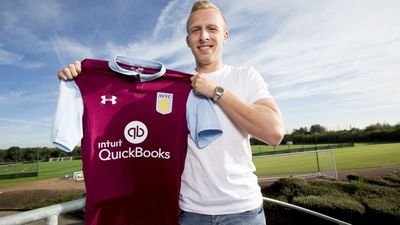 Ritchie de Laetreturned to Royal Antwerp for his second spell at the club as an Aston Villa loanee in 2018. The Belgian fullback signed for Royal Antwerp on loan from Villa for the second half of the 2018/19 season.
Ritchie de Laet has had three spells at Royal Antwerp till date. He rejoined the club for the second time in 2019 and he has been there till date. The two-cap Belgian player returned to Royal Antwerp as a free agent after he was released by Aston Villa.
De Laet didn't win a trophy in each of his first two spells at Royal Antwerp but he was able to win at least a trophy at the third time of asking. He was part of the squad that won the 2019/20 Belgian Cup and qualified for the Europa League as a result.
LiorRafaelov was the hero for Royal Antwerp as they beat Club Brugge 1-0 during the 2020 Belgian Cup final. Rafaelov scored the only goal of the game on 25 minutes as he ledhis club to a first title in almost three decades. The last title for Royal Antwerp was the 1992 Belgian Super Cup.
De Laet was on from start to finish for the 2020 Belgian Cup final. He started as one of the three centre backs for Royal Antwerp during the game.